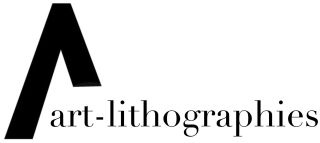 Since 2002, our company Artvalue.com and its subsidiary Art-Lithographies, acquire, publish and print lithographs by the major master artists of the 20th Century, under the supervision and with the agreement of either the artist or the artist's estate.
​
Editions from other publishers and printers have also been added to our collection to create a unique set: Salvador DALI, Georges BRAQUE, Henri MATISSE, René MAGRITTE, etc.
This remarkable collection is now available to the general public and to professionals on our website and on Amorosart.
​
We are also the exclusive publishers of the René MAGRITTE Estate since 2002 for multiples, prints and bronzes sculptures after or by René MAGRITTE.

--------------------------------------------------------------

Depuis 2002, notre société Artvalue.com et sa filiale Art-Lithographies, acquièrent, éditent et impriment des lithographies des plus grands artistes du XXème siècle, sous le contrôle et l'autorisation des ayant-droits.

Des fonds importants d'éditions en provenance d'autres éditeurs, sont venus s'ajouter à la Collection, pour former un ensemble unique au monde : Dali, Braque, Matisse, Magritte, notamment.
Cette collection est désormais accessible au grand public, ainsi qu'aux professionnels sur notre site officiel ainsi que sur Amorosart.

Nous sommes également les éditeurs exclusifs de la Succession René MAGRITTE depuis 2002 pour les lithographies, multiples et sculptures en bronze de ou d'après René MAGRITTE.